Please click F key on your keyborad to enter full screen.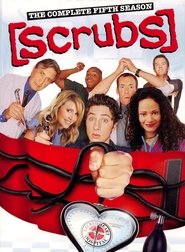 Scrubs Season 5 Episode 7
In a "Wizard of Oz" homage, J.D. is trying to go home, Turk searches for a heart donor and Carla worries, that she doesn't have the courage to become a parent. Meanwhile, Elliot doesn't believe, that she has the brains to lead a question and answer session. Also, the Janitor is painting color coded lines throughout the hospital for easier navigation.
Episode Title: My Way Home
Air Date: 2006-01-24
Year: 2006