Please click F key on your keyborad to enter full screen.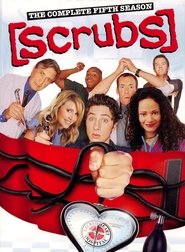 Scrubs Season 5 Episode 22
J.D. feels that the same things happen over and over again at the hospital. Dr. Cox returns to work, but Elliot believes that he has lost his usual confidence. Elliot calls Dr. Cox on his behavior. Carla gets fed up with Turk, because he still can do a lot of stuff, but she can't since she is now pregnant.
Episode Title: My Déjà vu, My Déjà vu
Air Date: 2006-05-09
Year: 2006