Please click F key on your keyborad to enter full screen.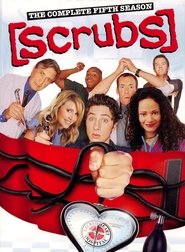 Scrubs Season 5 Episode 16
Turk finds out, that Carla is pregnant, before she does, so J.D. convinces Turk to tell the entire hospital staff to surprise Carla with the news. But Carla wants to personally share her baby news with everybody, so Turk and J.D. have to quickly contain the hospital gossip. Meanwhile, when Elliot puts Dr. Cox into an embarrassing situation, he decides to get even with Elliot through Keith and Carla.
Episode Title: My Bright Idea
Air Date: 2006-03-28
Year: 2006