Please click F key on your keyborad to enter full screen.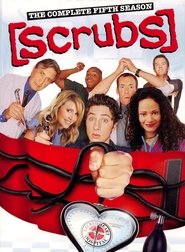 Scrubs Season 5 Episode 13
J.D. and Dr. Cox go through the five stages of grief with their favorite patient, who is declining in health. Carla forces Turk to go on a string of double dates, including Elliot and her booty call Keith. Elsewhere, Dr. Kelso hits Ted with his car, thus Ted finally has the upper hand with a potential lawsuit.
Episode Title: My Five Stages
Air Date: 2006-03-07
Year: 2006