Please click F key on your keyborad to enter full screen.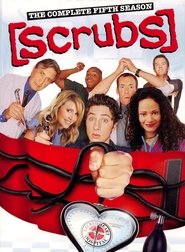 Scrubs Season 5 Episode 1
Attending at Sacred Heart, J.D. now has to deal with his own interns. Turk has doubts having children, then tries to prevent Carla from getting pregnant. Meanwhile Elliot struggles to find her way at County Hospital and doesn't want to seem like the helpless person she was before.
Episode Title: My Intern's Eyes
Air Date: 2006-01-03
Year: 2006