God Friended Me Season 1 Episode 14
Click the stream buttons below to toggle between working/non-working source servers
We are facing some problems with the video hosts on our site(server 1). Please be assured that this will be fixed within 24 hours. We appreciate your patience. Please use server 2 links to stream movies :)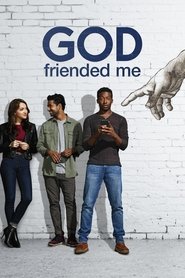 God Friended Me Season 1 Episode 14
Miles reconnects with his high school baseball teammate, Cal, when he gets a friend suggestion for a promising young baseball player who Cal is coaching. Also, Arthur feels territorial when he's informed that the Diocese is sending an assistant rector to mentor under him.
Views: 5
Serie: God Friended Me
Director: Victor Nelli Jr.
Guest Star: Antonio Cipriano, CC Sabathia, Charles Brice, Christopher Carley, Eddie K. Robinson, Erica Gimpel, Erika Rolfsrud, Gaius Charles, Juri Henley-Cohn, Kim Ramirez, Robert McKay
Episode Title: The Trouble with the Curve
Air Date: 2019-02-17
Year: 2019